Early in 2020 the world changed. Seed-stage funding dried up, venture-funded businesses began to run out of money, people across all sectors of the economy lost their jobs. A lot of the problems we were solving in 2019 are no longer the most important to solve in 2020, and founders are pivoting fast. And, many of those now out of work will turn their attention to these problems.
WeWork Labs, Techstars, Seedstars and King's Accelerator are just a few of the organisations helping to nurture and develop these companies, and you'll be able to discover the pitches from their cohorts - and other events world-wide - right here. For example:
Psychology
Australia
Electronic Health Record (EHR)/Management Information Systems
Egypt
Personal Health/Rental Property
United States
Dental/Personal Health
United Kingdom
Predictive Analytics/Health Diagnostics
Pakistan
Social Media Advertising/Consumer Applications
Brazil
Content/Consumer Applications
Armenia
Machine Learning/Enterprise Applications
Denmark
Credit/Document Management
Mexico
Location Based Services/Machine Learning
Israel
Medical Device/Machine Learning
United States
E-Learning/Photo Editing
Singapore
EdTech/Augmented Reality
Italy
Fashion/Recycling
United States
Fashion/Artificial Intelligence
Netherlands
E-Commerce/Green Consumer Goods
Switzerland
Water/Embedded Systems
India
Web Apps/Green Building
United States
Biotechnology
United States
Biotechnology/Advanced Materials
Brazil
Biotechnology/Waste Management
United States
Oil and Gas/Mining
Canada
Communication Hardware/Energy Efficiency
Italy
Access to Legal Services/Legal Technology
Australia
Legal/Staffing Agency
United States
Events/EdTech
Canada
Virtual World/Events
Russian Federation
Digital Media/Broadcasting
United Kingdom
Mobile Apps/Marketplace
United States
Golf/iOS
Malaysia
Meeting Software/Predictive Analytics
United States
Manufacturing/E-Commerce Platforms
Switzerland
Wearables/Diabetes
Hong Kong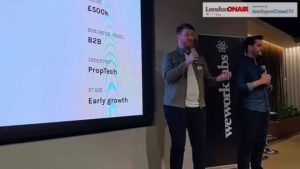 Existing start-ups urgently need to connect with additional investors. The new start–ups that are rising to new challenges will do so against a backdrop of a reduced availability of capital and greater scrutiny by those investors who are still active. Today's start-ups are the problem-solvers, innovators, employers and wealth creators of tomorrow – and we want to help them succeed. Success starts with having more conversations, with more investors.
We want to help investors to identify the best solutions, the best investments. That begins with a conversation, informed by a pitch. At Fantastic Beasts, we want to help those conversations to start, so that tomorrow's Centaurs and Unicorns can get going, today.
Events are now E-vents. Register your virtual event if you're the host/organiser, so the global investor audience knows about it. Submit your pitch video if you're a founder. On-board yourself as a Professional, Sophisticated or HNW investor if you want to find the greatest investment opportunities & support the ecosystem. Let's get more eyes on the best pitches and more investment into the best start-ups.